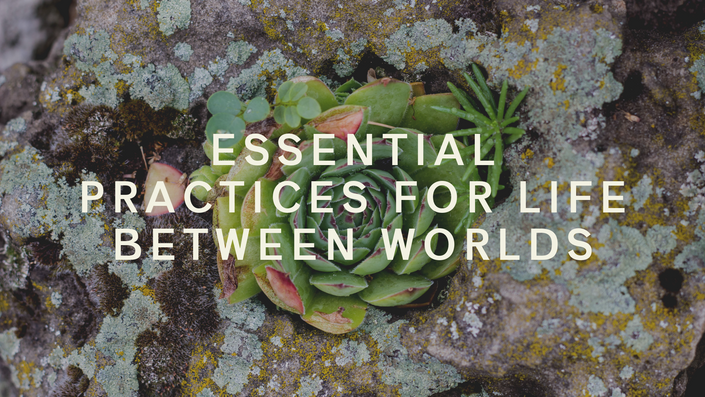 Essential Practices for Life Between Worlds
Mindfulness Skills for Transition & Beyond Introduction to the Personal Leadership Framework
Why Essential Practices for Life Between Worlds?
As an expat, it can be difficult to gain footing on the ever-shifting ground of our experience. As soon as we learn how to thrive in one place, the winds change and we are left learning to navigate an entirely new environment.
The good news is, the insight required to better navigate the ups and downs of an internationally mobile lifestyle, are accessible to all of us. These skills come from learning to turn towards what we're experiencing and to ask ourselves – What information can I gather if I'm only right here, right now?
When we become more mindful in the moment (no matter where life takes us), we shift our perspective from just-getting-by to thriving.
This course offers you a starting point for learning practical, accessible everyday mindfulness skills. In each lesson you'll learn new and life-changing ways to tune in so that you can adjust better no matter what life throws your way.
The concepts in this course are based on the Personal Leadership model - a mindfulness-based cross-cultural communication framework for helping people navigate culturally complex environments. As a Personal Leadership Senior Facilitator, I'm committed to offering you not just the ideas behind mindfulness practice, but real-world, practical ways to put the skills you'll learn to work for you in your everyday life.
For people new to mindfulness practice, the course offers a gentle, easy-to-understand way to look at a concept that's gaining in popularity, but about which there is still considerable misconception. If you're already a mindfulness practitioner and looking to deepen or renew your practice, this course offers a new way to look at things.
This course is perfect for people who are ready to learn new ways to approach problems that just keep popping up. It's a great fit for you if you feel stuck or are dealing with the nagging feeling that something's gotta' change…and you're just not sure what. You'll also love this course if you're wanting to connect more deeply to your inner self, the people you love and the ebb and flow of life around the world.

Objectives
Through videos, activities, homework, guided journaling exercises and self-coaching questions you will:
Develop an understanding of what it means to practice mindfulness

Consider the unique advantages of mindfulness practice for globally mobile living

Set your intentions for how you want to be in the world each day

Learn 5 simple mindfulness practices for everyday living

Create strategies for accessing your mindfulness practice no matter where you go
Course Length
You're free to complete the course at the pace that suits you. For the best insight and growth, I recommend you allow yourself a minimum of 5 weeks to complete the course. The ideal pacing is 1 lesson per week. The vast majority of the work in this course takes place during your daily life through engaging the content in everyday situations.
Resources
This program includes 10 instructional videos, 7 short guided stillness practice audio recordings, 8 sets of self-coaching questions to support your work and over 40 additional linked resources including relevant books, blog posts, websites, videos, podcasts and articles.
Because I know that a globally mobile life means everything in your world is a work in progress – all of the content here is yours to use at your own pace, for as long as you like, again and again. In fact, I encourage you to come back to what you learn in this course again and again whenever you need it.
Scroll down to preview the complete course curriculum.
Program Cost
$145 (plus VAT where applicable).
Enrollment
Enroll anytime! Upon your enrollment you'll have lifetime access to the content and are free to complete the coursework at the pace that best meets your needs and availability.

Sign up for the World Tree Coaching Newsletter to stay up-to-date on the latest news regarding this course.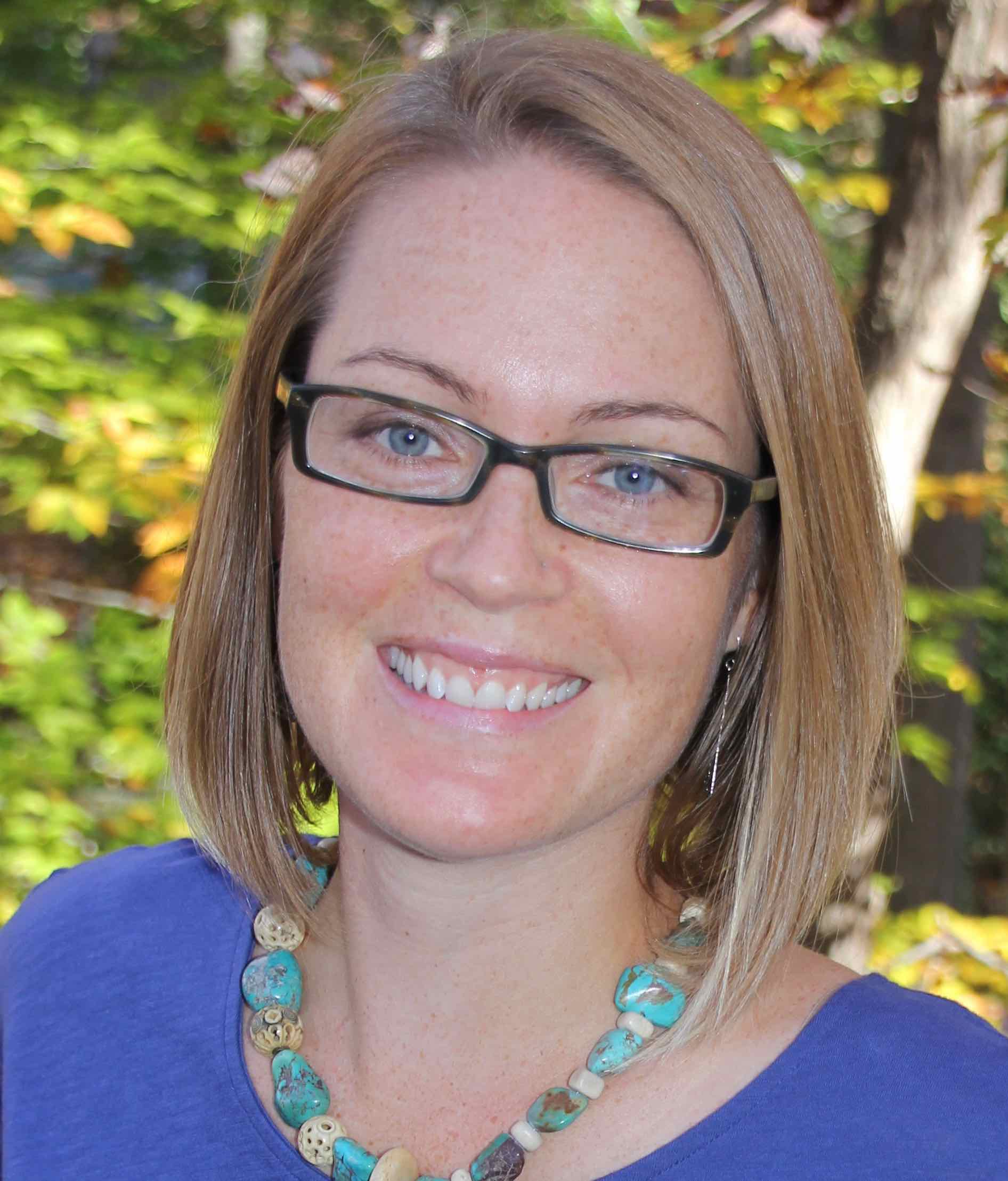 "This course is a wonderful introduction to mindfulness for anyone - but especially for those living abroad! Jodi does such a great job of describing concepts in ways that are easy to understand and making them directly applicable to our lives. It's a fantastic balance of discussion, guided practice, specific recommendations (like homework) to help us build our skills between modules, and self-coaching questions to promote insight and help us dive deeper into applying what we're learning to our daily lives. Jodi's style is so warm and encouraging and she has the wonderful ability to describe complex concepts in really approachable and easy-to-understand ways. I would highly recommend this course to any fellow international adventurers who are either looking for an introduction to mindfulness or interested in deepening their practice."
- Dana Nelson, PhD, Psychotherapist and host of Mindful Expat podcast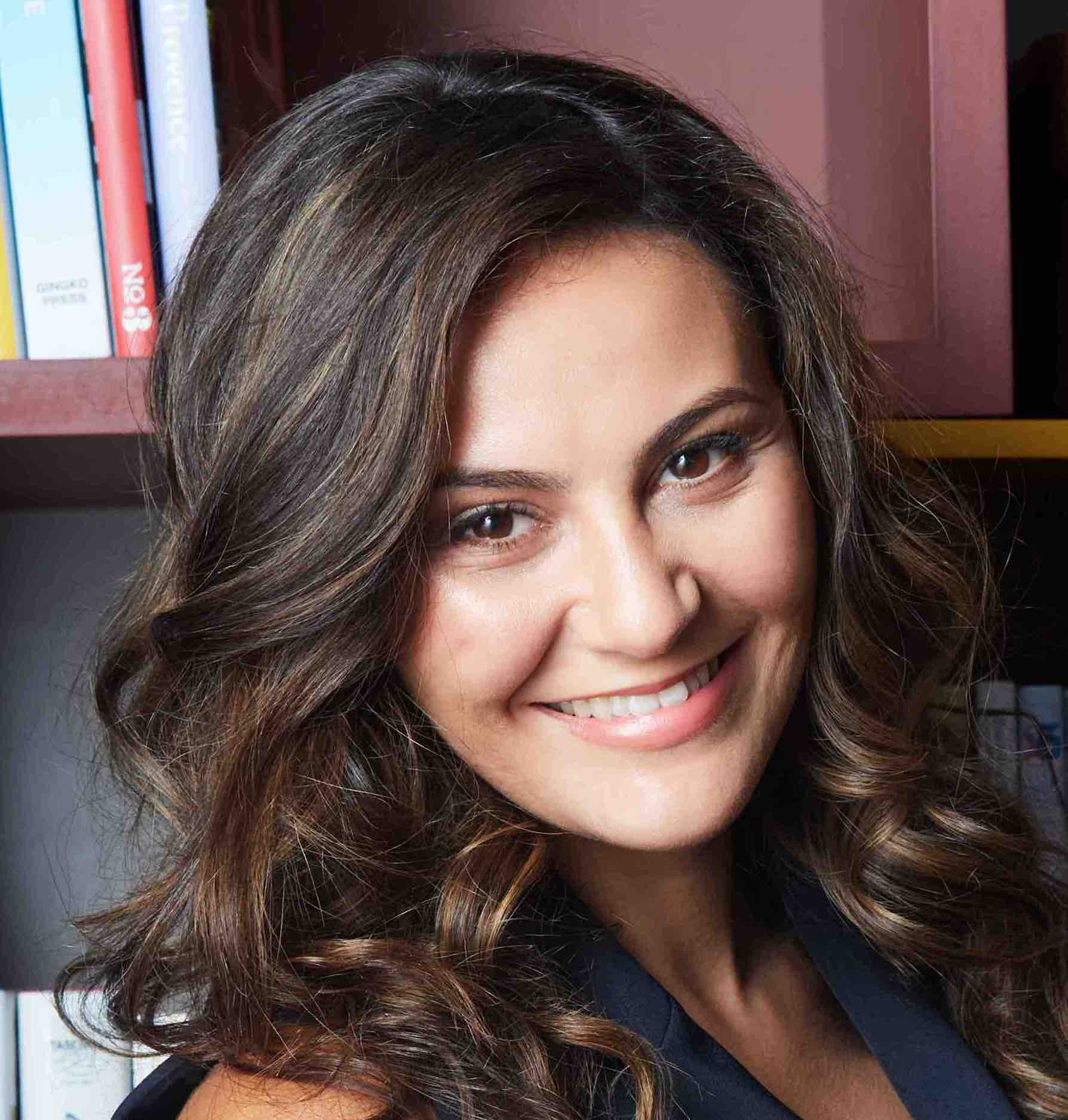 "It can be so challenging to live a life in frequent transitions, to adapt our lives across cultures and to remain aligned with who we really want to be - a rounded person, a fulfilled professional, a present parent, a supportive spouse or an attentive friend. I am such a big fan of Jodi's work and courses to help global nomads live life between worlds in a meaningful way. I am particularly fond of the 6 Personal Leadership practices that she teaches in her course. These are such simple and eye opening methods to deal with unplanned obstacles that come on the move. Implementing these methods with Jodi's special touch and mindfulness guidance can be useful in managing any challenging situations in life! I can't recommend it enough!"
- Amel Derragui; Founder - Tandem Nomads: Empowering Expat Partners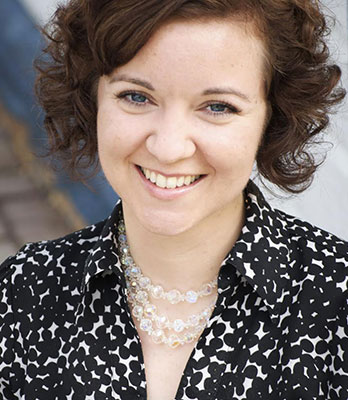 "If you're an expat interested in developing a mindfulness practice, you need Jodi's fantastic course! Through videos, guided audio, worksheets, and more, Jodi will expertly guide you in learning practical, accessible, everyday mindfulness skills that you can easily incorporate into your daily life abroad. If you feel stuck, if the same problems keep popping up in your expat life or if you simply want to know more about mindfulness, I highly recommend Jodi's course!"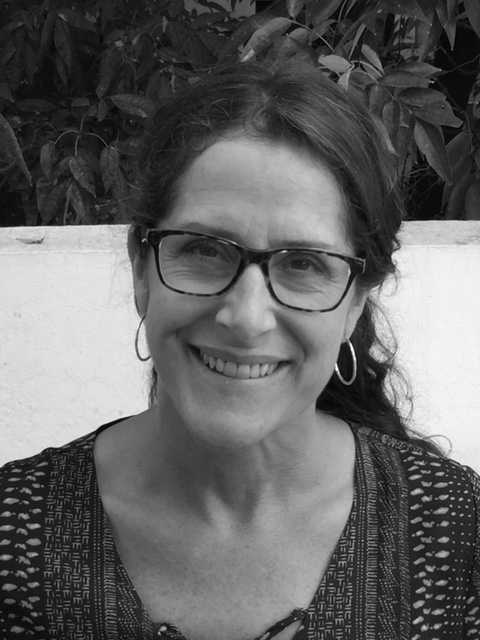 "The Mindfulness course is perfect for my fractured schedule. Between my business, and caring for children, I don't have large chunks of time in my schedule for classes even though I know how important they are. I loved this course because it made me slow down, focus on myself, and find stillness in a generally busy day. Jodi is professional, calm, caring, and knowledgable and I learned so much about both mindfulness and myself. This is a great option for anyone looking to live a more mindful life."
- Leah Evans, Yoga instructor, expat, founder of After School Plans

Course Curriculum
Welcome!
Available in days
days after you enroll
Lesson 1: What is Mindfulness? Why is it essential for expats?
Available in days
days after you enroll
Lesson 2: Connecting with intention.
Available in days
days after you enroll
Your Instructor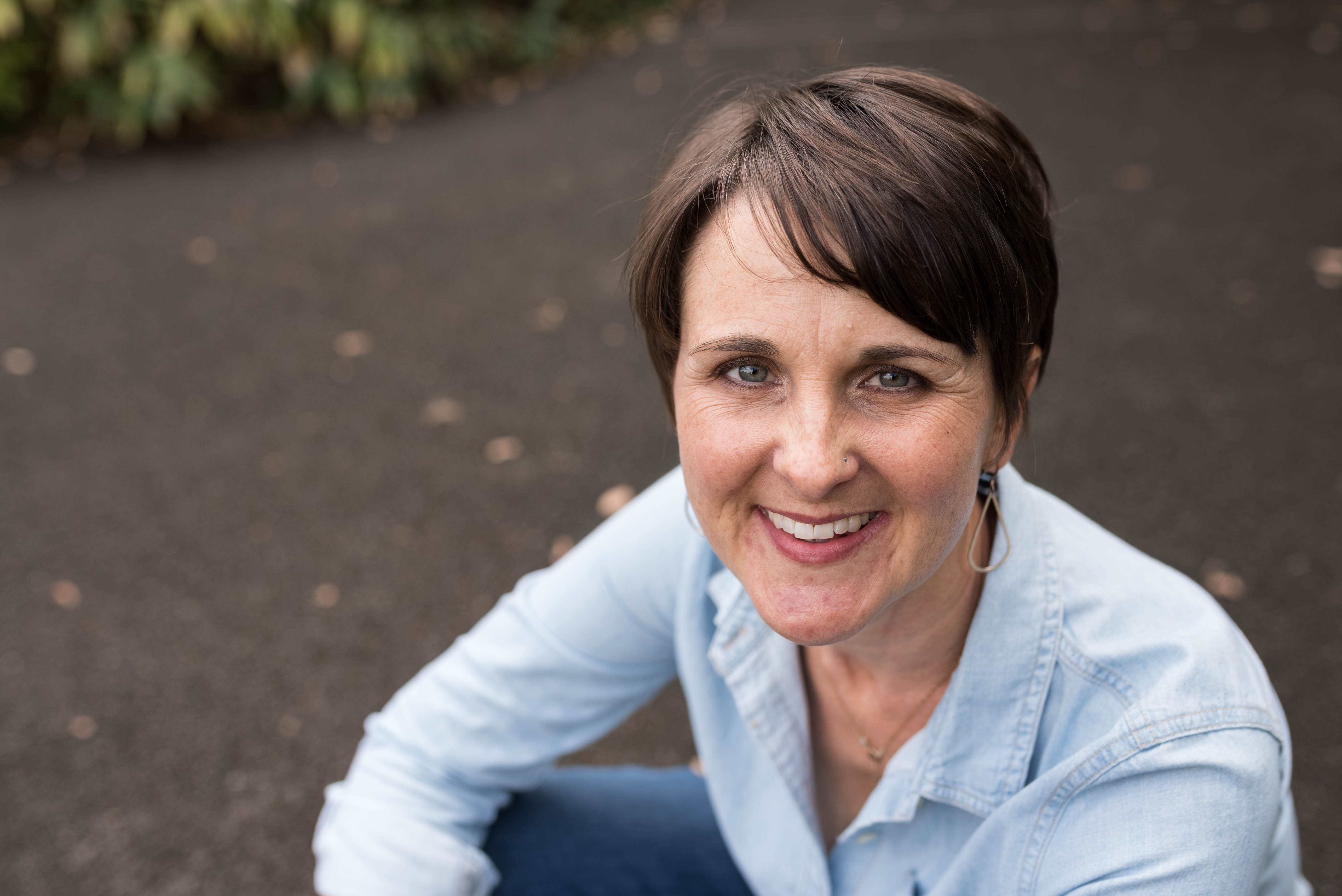 WELCOME: Hi! I'm Jodi and I'm so glad you've found your way here! As an expat coach, mindfulness teacher and Personal Leadership Senior Facilitator I have the most wonderful job in the world. Every single day, I get to support globally mobile people as they develop the skills they need to succeed at every turn...no matter what life (or lost luggage) throws at them. This work brings me profound joy, love and gratitude and I am so honored to be able to offer these self-paced, online programs in recognition of the need for flexibility when you live a life on the go.
A BIT ABOUT ME: I'm originally from Austin, Texas, and have lived in Spain, Northern Ireland, the Dominican Republic, Madagascar, Japan and Belgium. I'm a mom to three amazing third culture kids who I'm raising in loving and occasionally chaotic partnership with my husband (whose job takes us around the world). I love reading, writing, nature, running, cooking, dancing in the kitchen and dinner parties. I could spend hours talking with the people I love. Read my full bio and learn more about my professional background here.
MORE FROM WORLD TREE COACHING: I'm the author of The Expat Activity Book: 20 Personal Development Exercises for Gaining Insight and Maximizing Your Potential Wherever You Are. I'm the co-author (with Leah Evans) of Kids on the Move: 25 Activities to Help Kids Connect, Reflect and Thrive Around the World. I also host a monthly expat video series called Everyday Expats and I blog here.
Frequently Asked Questions
What if I am unhappy with the course?
We would never want you to be unhappy! If you are unsatisfied with your purchase, contact us in the first 30 days and we will give you a full refund.
When does the course start and finish?
The short answer is - the course starts now and never ends! It is a completely self-paced online course - you decide when you start and when you finish. You can spend as long as you want on each section and come back to the lectures in any order and at any time. However, for each course I do offer a recommended time frame. For this course, I recommend a minimum of 5 weeks. The ideal pacing is 1 lesson per week.
How long do I have access to the course?
How does lifetime access sound? After enrolling, you have unlimited access to this course for as long as you like - across any and all devices you own. One thing I love about my courses is that you can use them again and again with each move or transition or simply when you feel like you need to refocus or recommit to your practice!
How is this course different from your one-on-one coaching programs or your individualized mindfulness or Personal Leadership programs?
This course is different from my one-on-one coaching programs in that you're taking on the process of reflecting and processing completely on your own. When you work with a coach, you get the sounding board of someone who's outside your own head. That can be an amazing experience! However, I've come to realize that sometimes people simply want to work on their own. This can be for reasons related to life situation, finances, personality or just the feeling they'd rather do it on their own. And that's okay! While these courses don't replace the gifts of the one-on-one coaching experience, they can help you to gain some of the same personal development and insight skills you'd gain from coaching. If at any point you feel like you'd like to work with me directly, you can learn about my individual coaching programs on my website - https://www.worldtreecoaching.com/
Can I take this course if I'm not an expat?
All of my programs are created with the globally mobile in mind. However, anyone can benefit from bringing mindfulness practices into their life. If the content you see here appeals to you, I say go for it! I'm certain you'll love what you learn here and you'll find it useful, even if you plan to stay in one place.