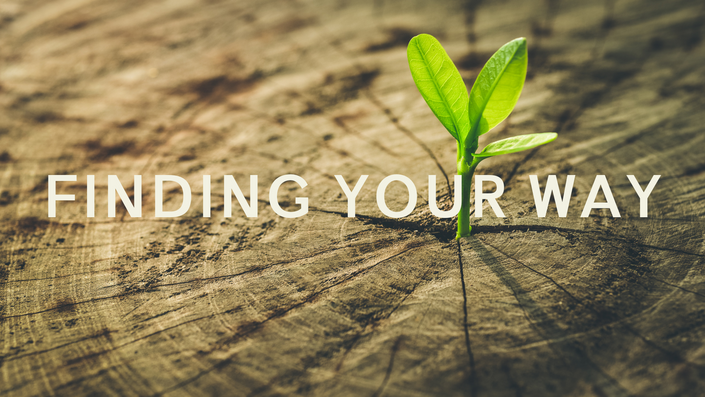 Finding Your Way
A 12-Week, Coach-Supported Mindfulness & Personal Leadership® Foundations Program
Why Finding Your Way?

This coach-supported mindfulness skills program brings informal, or everyday, mindfulness practices to expats and the globally-minded through the easy-to-access, life changing practices of the Personal Leadership model.
Moving from place to place, between cultures, traditions and languages, building new relationships and navigating new cities and new professional settings can leave us feeling completely lost. Finding Your Way supports you in improving communication, leadership and community-building by teaching you the skills necessary to turn towards what you're experiencing. Finding Your Way teaches you to ask – What information can I gather if I become fully present in this moment?
With the Finding Your Way course you will:
Gain clarity in times of difficulty.

Deepen your interpersonal relationships.

Learn to lead from within.

Adjust better to upheaval, transition, conflict and uncertainty.

Learn to connect inside and out with greater creativity, vision and purpose.

What is Personal Leadership?
Personal Leadership is a mindfulness-based cross-cultural communication framework for helping people navigate culturally complex environments. PL improves active listening and communication skills. It enables you to connect more deeply and with greater awareness inside and out. As a Personal Leadership Senior Facilitator, I'm committed to offering you not just the ideas behind mindfulness practice, but real-world, practical ways to put the skills you'll learn to work for you in your everyday life.

Who should take this course?
This course is perfect for people who are ready to become more mindful in their daily life - whether they are new to mindfulness or have been practicing for a while.
For people new to mindfulness practice, the course offers a practical, easy-to-understand way to apply mindfulness concepts to everyday interactions and experiences.
If you're already a mindfulness practitioner and looking to deepen or renew your practice, this course offers additional tools and practical applications to bring mindfulness into your work and home life.

The combined benefit of one-on-one or group coaching alongside extensive course content means this course is perfect for people who want more than a bandaid solution to the challenges they face.
Moreover, as the only complete, coach-supported Personal Leadership program of its kind, this program offers an incredible training opportunity for managers, diplomats, human resources professionals, coaches, health and wellness instructors, teachers and school counselors - especially individuals in these fields who work with globally mobile populations. This program will help you connect better to your diverse clients, students and partners by giving you a new, more mindful way to hear, see and respond.

Objectives
Through videos, audio guided-stillness practices, activities, homework, guided journaling exercises, self-coaching and session prep questions and individual coaching sessions you will:
Develop an understanding of what it means to practice mindfulness.

Consider the unique advantages of mindfulness practice for weathering transition, upheaval, uncertainty and conflict.

Gain a complete understanding of the principles and practices of the Personal Leadership model.

Create a personal vision for how you want to be in the world and learn how to adapt your vision to fit your life regardless of life's changes.

Be able to recognize "something's up" moments.

Learn 6 everyday mindfulness practices from the Personal Leadership model to have at your fingertips no matter where you go.

Better understand your own ingrained judgments and assumptions and how they relate to your decision making, state-of-mind and individual perspective.

Cultivate a better understanding of your emotions and physical sensations and the information they offer.

Develop a practice of cultivating stillness.

Learn how to use the Critical Moment Dialogue tool and be able to apply the Critical Moment Dialogue to an array of life situations.

Cultivate strategies for accessing your mindfulness and Personal Leadership practices no matter where you go.

Be able to find new and creative solutions to everyday challenges.
Course Length

The Finding Your Way Course is a 12 week program.
Groups: Your coursework is completed individually on a set weekly schedule and participants meet as a group for weekly, 60-minute debriefs, discussion and coaching support. Your group can schedule a time that suits the availability of all participants.
Individual: Your coursework is completed individually on a set weekly schedule and you schedule weekly, 30-minute discussions and coaching support at a regular weekly time that suits your schedule.
Resources

This program includes 13 instructional videos, 12 short guided stillness practice audio recordings, 12 sets of self-coaching questions to support your work and over 50 additional linked resources including relevant books, blog posts, websites, videos, podcasts and articles.
Because I know that a globally mobile life means everything in your world is a work in progress – all of the content here is yours to use at your own pace, for as long as you like, again and again. In fact, I encourage you to come back to what you learn in this course again and again whenever you need it.
Scroll down to preview the complete course curriculum.
Program Fee

Individual: $495 - includes lifetimes access to all course materials plus 30-minute, weekly Zoom discussions with coaching support.
Group: $245 (5-10 participants) - includes access to all course materials, plus 60-minute, weekly Zoom discussions with coaching support. I can work with your team or group on your schedule via Zoom no matter where each individual is located.
Enrollment Info

This course requires a FREE 30-minute consult session before registering. If you're interested in the course (either individually or the group program), please schedule your consult session here. You can also contact me with questions through my website.
I am committed to meeting my clients where they find themselves at this moment in time. Therefore, from January 2021, I am now accepting participants in this course on a rolling basis. I work with a limit of 1 group and 3 individual clients on my schedule during a given time.
Other Important Information About This Course

All participants are required to complete my coaching client registration forms and coaching agreement. If you'd like to preview those forms, they're available here.
The course content for Finding Your Way is not available as an entirely self-paced, online program. If you're interested in a self-paced option, consider my Essential Practices for Life Between Worlds course.
Your Instructor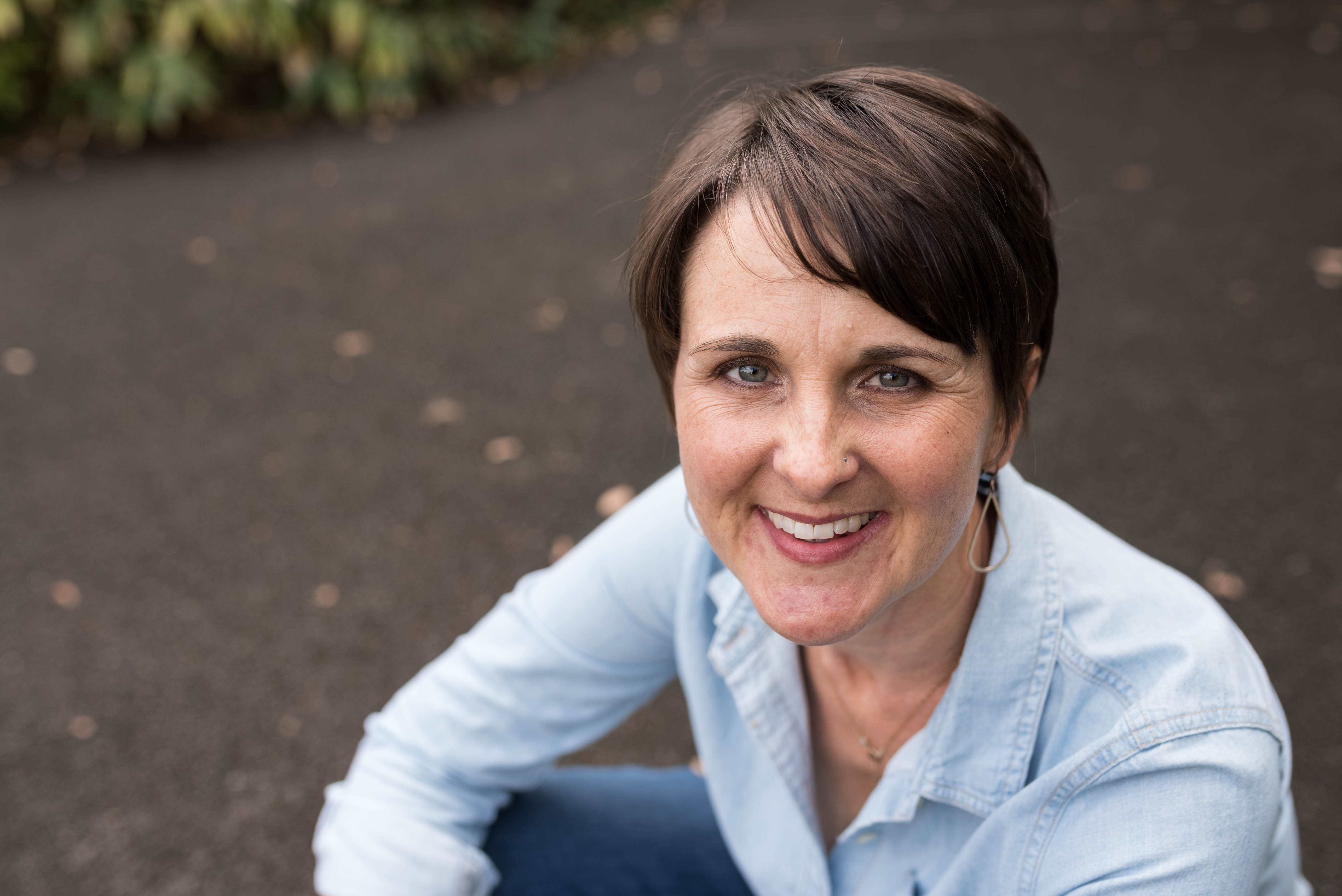 WELCOME: Hi! I'm Jodi and I'm so glad you've found your way here! As an expat coach, mindfulness teacher and Personal Leadership Senior Facilitator I have the most wonderful job in the world. Every single day, I get to support globally mobile people as they develop the skills they need to succeed at every turn...no matter what life (or lost luggage) throws at them. This work brings me profound joy, love and gratitude and I am so honored to be able to offer these self-paced, online programs in recognition of the need for flexibility when you live a life on the go.
A BIT ABOUT ME: I'm originally from Austin, Texas, and have lived in Spain, Northern Ireland, the Dominican Republic, Madagascar, Japan and Belgium. I'm a mom to three amazing third culture kids who I'm raising in loving and occasionally chaotic partnership with my husband (whose job takes us around the world). I love reading, writing, nature, running, cooking, dancing in the kitchen and dinner parties. I could spend hours talking with the people I love. Read my full bio and learn more about my professional background here.
MORE FROM WORLD TREE COACHING: I'm the author of The Expat Activity Book: 20 Personal Development Exercises for Gaining Insight and Maximizing Your Potential Wherever You Are. I'm the co-author (with Leah Evans) of Kids on the Move: 25 Activities to Help Kids Connect, Reflect and Thrive Around the World. I also host a monthly expat video series called Everyday Expats and I blog here.
Course Curriculum
Getting Started
Available in days
days after you enroll
Lesson 1: What is Mindfulness?
Available in days
days after you enroll
Lesson 2: What is Personal Leadership?
Available in days
days after you enroll
Frequently Asked Questions
What if I am unhappy with the course?
We would never want you to be unhappy! If you are unsatisfied with your purchase, contact us in the first 30 days and we will give you a full refund.
When does the course start and finish?
Because this course includes individual coaching - you should plan to complete the course in 12-16 weeks. The ideal pacing is 1 lesson per week. The course content will be made available upon your registration for the course and is yours to keep once you've finished the program.
How long do I have access to the course?
How does lifetime access sound? After enrolling, you have unlimited access to this course for as long as you like - across any and all devices you own. One thing I love about my courses is that you can use them again and again with each move or transition or simply when you feel like you need to refocus or recommit to your practice!
Why do I have to complete the coaching client registration forms?
As an International Coach Federation (ICF) Accredited Coach (ACC), I agree to follow the ethical and foundational principles of the coaching profession. By completing the registration forms and signing the client agreement, you're giving your agreement and understanding as to what the coaching entails, your rights and obligations and my rights and obligations as your coach. Information on the ICF is available at the forms link provided on the program information page.
What if I'm interested in learning these skills, but I don't want to do the coaching?
My Essential Practices for Life Between Worlds could be the perfect fit for you. You might also enjoy the Personal Leadership book - Personal Leadership: Making a World of Difference by Schaetti, Ramsey and Watanabe.
Can I take this course if I'm not an expat?
All of my programs are created with the globally mobile in mind. However, anyone can benefit from bringing mindfulness practices into their life and this program in particular offers a more flexible presentation of the content that is certainly accessible for non-expats. Feel free to schedule a FREE consult session if you'd like to talk more about how this program might be a good fit for you.
Past participants say...
"Jodi is a pleasure to work with and she really knows her stuff."
"I love discovering what is out there that I haven't been noticing before. It is so easy to lose touch with yourself and the world outside because of our busy and often stressful lives, but mindfulness brings you back to your real self."
"The sensitivity Jodi brings to the sessions is extraordinary!"
"What makes it really effective and enjoyable is your positive attitude towards us all and your in-depth knowledge of the practices. I love your course!"
"I have noticed that I am thinking a bit more clearly, I'm making decisions (whether big or small) more strategically, and I am feeling more comfortable with my emotions."
This course is closed for enrollment.